When you think about the word "mogul", specifically black moguls, who comes to mind? Kanye, Diddy, Jay Z?
Master P should at least be in your top 3 and he's not 3.
Master P hit the scene in the early 90s and changed the game forever. Originally from the Calliope Projects of the 3rd Ward of New Orleans, Louisiana – He wanted greater for his family and had not only the confidence but also the faith to make it happen.
Here's 5 reasons the P is short for Power(ful):
1. Opened his own record store in California
No Limit Record Shop
Master P received an athletic scholarship to attend University of Houston after graduating high school in 1987 but ended up transferring to Merritt College in Oakland, California. After inheriting $10,000, he took that money and opened a record store in California called "No Limit Records". P expressed how rappers would come through his shop and show love, one rapper including Tupac Shakur. Pac even took Master P on tour as the opening act but a lot of people introduced him as the "Mr. P the country singer".
This didn't stop him.
Master P, along with his brother Silkk the Shocker began traveling to hoods across America to sell their CD's out the back of their trunk.
True Hustlers.
2. No Limit Records
Master P set the tone and blueprint for being independent. People thought he was crazy and doubted his capabilities.
After research he found out that Michael Jackson had the biggest deal and he wanted to learn how. He was able to get in touch with Michael Jackson's attorney BUT that attorney had a $25,000 retainer fee to even SPEAK to P. In an interview I seen of Master P he expressed how the attorney emphasized a certain distribution deal + $200,000 to market his album. In another interview Master P expressed how Jimmie Iovine of Interscope offered him a $1 million dollar deal but it was a terrible deal in his opinion.
Master P said he was going to leave to get food but never returned; on the plane he said his brother, C-Murder, thought he was out of his mind.
In 1995 Master P signed an a distribution deal with Priority Records where he would receive 85% of his record sales and keep 100% ownership of his masters.
Do y'all know how powerful that is?!
Not only that, Master P went to Suge Knight in jail to get Snoop Dogg off of Death Row Records…and was successful. Paid Suge AND Snoop.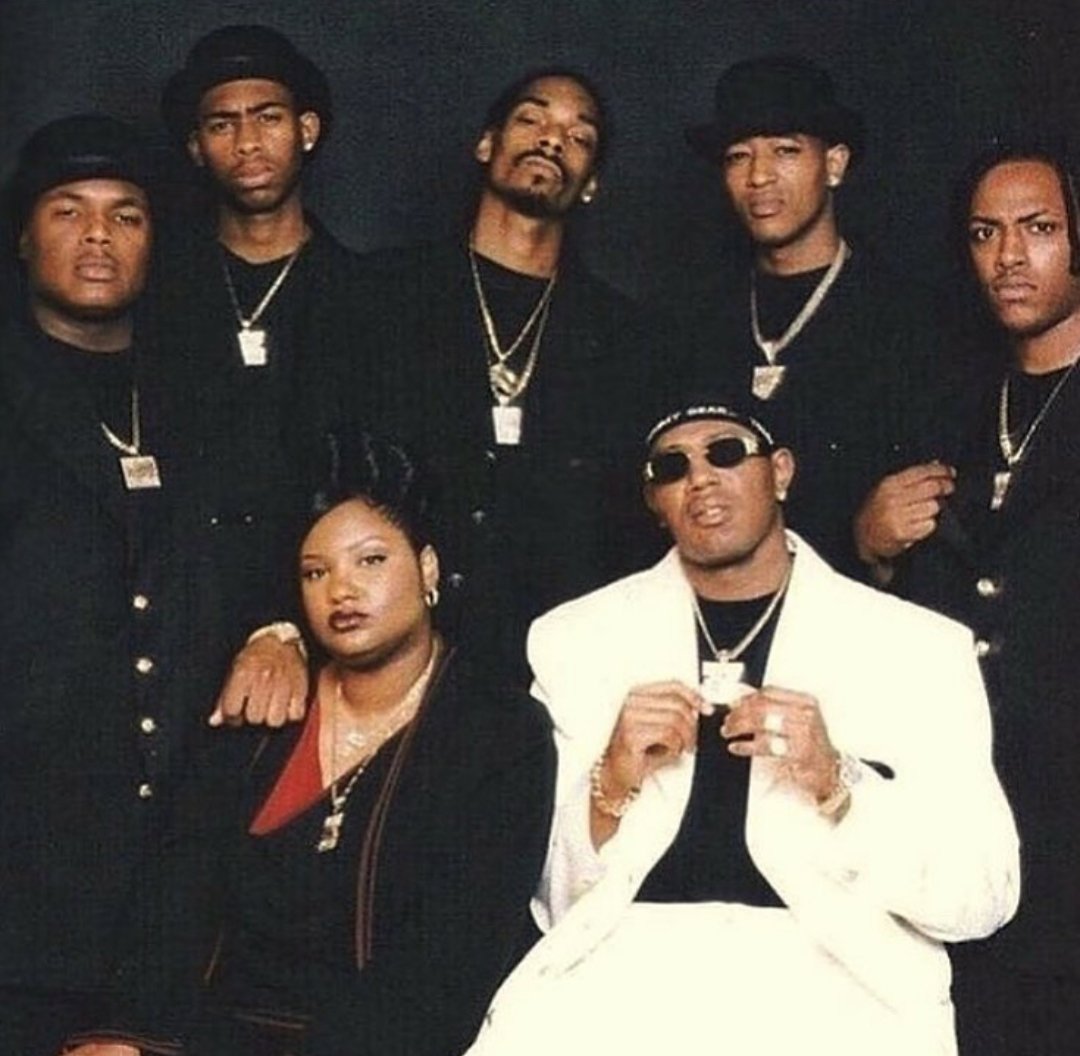 3. Movies + Shows
I'm 'Bout It
I Got the Hook-up
I Got the Hook-up 2
Foolish
Hot Boyz
Uncle P
Romeo! Show
Put some respeck on Master P's name!
Not only did he fund his projects, but he also starred in the films as well. How lit is that? Master P is even up to set a Guinness Book of World Records for the most speaking roles in a big motion picture at 126 speaking roles (2019). He also often casted roles to artist under No Limit – Snoop Dogg as C- Dawg, Silkk The Shocker as Kool, Mystikal as Tyrel, and C-Murder as Remo in Hot Boyz. The first lady of No Limit Records, Mia X, also had a role in Hot Boyz, I'm 'Bout it, and I Got The Hook-up (Lola Mae).
Not only did Master P make his mark with movies but he starred as Percy Miller (himself) in his son's Romeo Miller show Romeo! That aired on Nickelodeon for 3 seasons (2003-2006). If this isn't GOAT status, I'm not sure what is.
Fun fact:
In 1999 he even was the 1999 Guinness Book world's richest entertainer, who at the time net worth was $361 million.
4. Rap Snacks + More Products 
You can most likely catch Master P preaching to us to "get you some product!" and he practices what he preaches!
I remember when I was younger in the early 2000s and always grabbing a bag of Rap Snacks at the store because who didn't want a bag of chips with Lil' Romeo on it? Not only was Lil' Romeo every young girls heartthrob growing up but those Bar-B-Quin' with my HONEY Romeo chips SMACKED!
Over the years I've seen some dope flavors:
Fab's New York Deli Cheddar Wavy Chips
Lil Boosie's Louisiana Heat Wavy Chips
Big Tymers Sour Cream & Dill Flavored Chips
Wavy Cardi B Jerk BBQ Potato Chips
And most recently it was announced per XXL magazine that one of the hottest rapper out right now, Lil Baby, should be getting his own flavor – Honey Cheddar + Sour Cream.
Master P has recently invested in the luxury sneaker game with his signature shoe the "Moneyatti". The Moneyatti brand is a high-end fashion that stands for "Motivating Oneself Now Encouraging You To Actively Think Independently" (Moneyatti.com)
Also via Instagram Master P has announced several food endeavors!
Rap Noodles
Uncle P's Louisiana Seasoned White Rice
Uncle P's Pancake Mix and Syrup
Forward thinker! Who doesn't love FOOD?
5. NBA
How many rappers you know played in the actual NBA?
In the 1998-1999 NBA season, the NBA had its 3rd lockout in history. Master P had played in a pre-season game that season with the Charlotte Hornets but was cut from the team days before the start of the season due to the owner considering his music "filth". Especially in a Bible Belt City. Master P played briefly in the 1999-2000 preseason with the Toronto Raptors as well the following season.
How many rappers can say that?
1.
Master P.
Regardless if you're a fan of his music or not; you HAVE to respect Master P's hustle. Since he emerged on the scene in the early 90s, he's made nothing but power moves. He's also made sure those around him ate as well.
That's rare!
I personally would not be surprised if Master P & Romeo were the first father/son black billionaires.
Master P and the P is short for Power(ful).
Be sure to check out the No Limit Chronicles, a 5 part docuseries, airing on BET starting on July 9, 2020 about Master P & his No Limit journey.